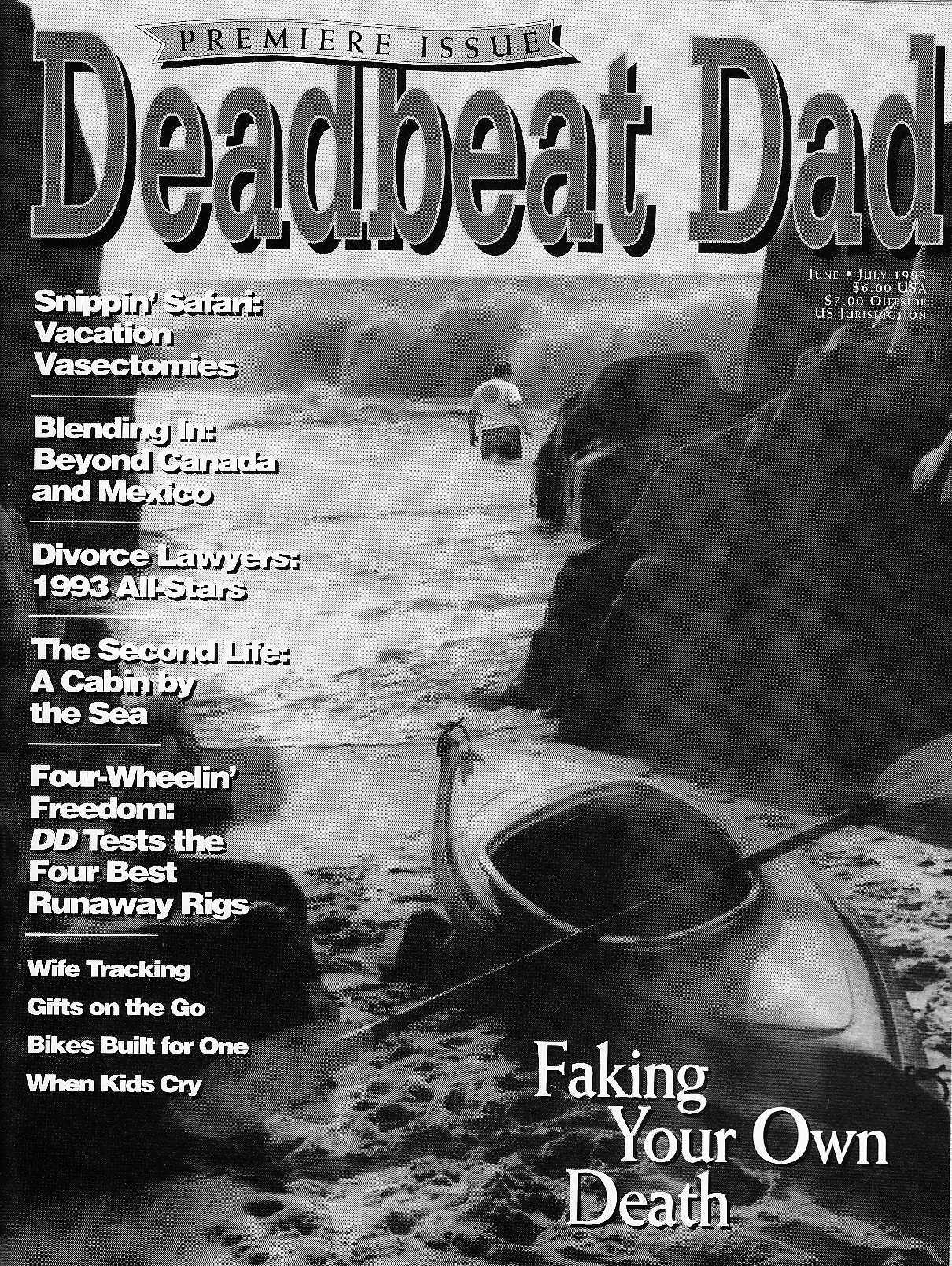 It's Fathers' Day, and the daddying ain't good...
The letters and answers can be found
HERE
.
Letter 1 is from a woman who was impregnated while having an affair. She and hubbie are cool, and hubbie is raising the child as his own. LW is anguished about her three-year-old finding out who his biodaddy is, and doesn't know when, if, or how to tell him. Prudie says the angst isn't good for anyone. She's lucky that her marriage is now good and that her husband is being a father to the child. Thre's no reason for the boy to learn the truth, and if he does, deal with it then.
My take: As long as you keep obsessing about this deep dark secret, you are ensuring that your son will learn the truth. Chill out, lady!
Video letter is from a college freshman who got an illegal tattoo last summer. Parents hate tattoos. If they found out, they'll take away his car or stop paying for him to waste his time as school. Prudence thinks it's unlikely they'll cut off the tuition. If he's sure he can't hide the tat, he needs to fess up, and lie that he's saving money to get it removed.
My take: Whatever. Tattoos are stupid. You're stupid. But your parents aren't going to disown you over a stupid tattoo.
Letter 2 is just too stupid. In short, guy coaches his son's team, and prefers not to have to attend every match of his daughter's team, too. Wife goes to all, and thinks hubby should too. Prudie agrees this is too much, and he needs a break. Says to threaten a breakdown if he has to attend every game: it worked for her!
My take: Parents are too involved with their kids' activities and not involved enough with their lives. Give them, and you, a break.
Letter 3 is from a divorcée who has raised her kids mostly on her own. The kids are teens now, and hate visitations at their dud of a biodad, who has no interest in them. But Letter Writer loves the kid-free time these visitations engender. Prudie says they're big enough to keep themselves occupied, even if dad ignores them.
My take: Yes.
Letter 4 if from a person whose 70-year-old dad is looking for love and has asked thme to write a recommendation for an online dating service. LW thinks the dad's not so hot, has no relationship with him, and says that dad's got psychological problems. But if she doesn't write the recommendation, dad might be offended. Prudie says she should tell him she doesn't feel comfortable doing this.
My take: Tell me why you're worried about offending this loser of a dad, with whom you have no meaningful relationship?