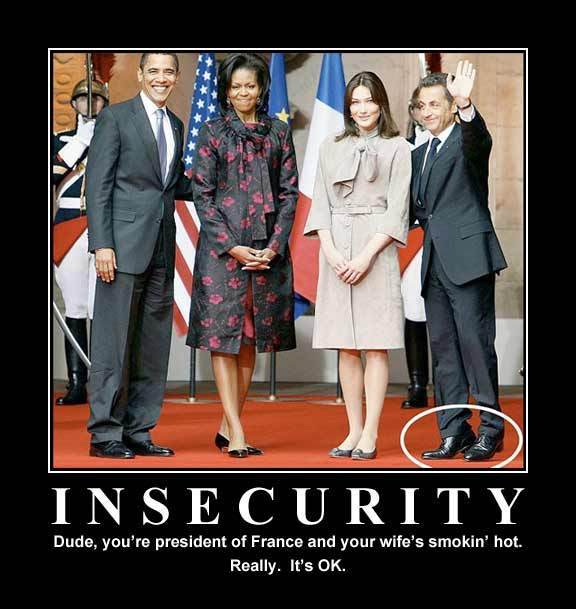 I'm a fan of NPR's W
ait, Wait, Don't Tell Me,
and they did a nice job of the "Nicolas Sarkozy in Berlin" story.
Host Peter Sagal: Sarkozy said he tried to get to Berlin, but says he was stopped by that sign reading "You must be this tall to tear down that wall", with a little picture of a border guard holding his arm out. This has cast doubt on other Facebook photos he's posted in recent months, like the one showing him stepping out of Apollo 11 onto the Moon, captioned "One small step for one small man".
Panelist Tom Bodett: How about that one where he's standing in front of that beautiful former supermodel woman?
PS: Carla Bruni? His actual wife? You don't believe that either?
TB: I'm just saying.
PS: I don't know. You
can
do wonders with Photoshop. And what would she see in him, you know?
Panelist Kyrie O'Connor: The top of his head, mostly.
[Segment closes with this music:]
-------
And more
HERE
.