The originals are
HERE
.
What a boring lot (except for LW4, which is either trollish or just stupid).
LW1: LW and BF have good jobs. Their friends don't. LW and BF are getting rid of their cleaning lady. BF wants to hire friends.
>BF is proof you don't need to be smart to get a good job.
LW2: LW has well-paid coworker/friend who has been observed stealing from the department fridge.
>Coworker/friend has a problem. Prudie's advice seems good if this person is a friend. If she weren't, I'd just report her to her superior.
LW3: LW worried because she knows that people are work aren't always washing their hands after using the terlets.
>Perhaps Prudie's going to actually answer the question next week. Washing your own hands more often doesn't prevent the E Coli your colleagues have kindly deposited in the bowl of eggnog from making you sick. How about some posters in the john? On the door on the way out? I was at a place the other day where there was a sign suggesting people use the paper hand wipe to turn the door handle. That's a good reminder that you have no idea what other people have left on it, and perhaps a good reminder to those who don't wash their hands that they should.
That being said... when men take a leak, they don't necessarily wash their hands after, and I doubt that is a health risk.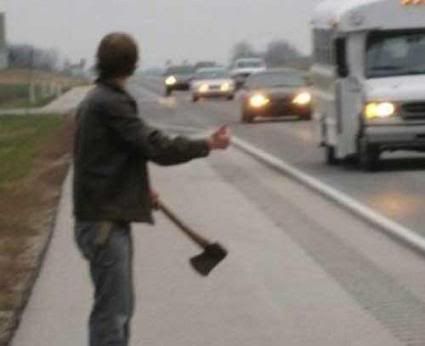 LW4: LW's brother is crazy. Years ago LW and brother picked up a hitchhiker and brought him home. LW went to bed, leaving brother and hitcher drinking. Next morning, no hitchhiker. Did brother kill the dude?
>Huh? Mildly entertaining, but not a real letter. A grown person with a crazy brother picks up a hitchhiker (who does that now?) and... brings him home. Right. And in any case, why do you care now? Too bogus to believe.